Western Power Summit brings together existing and emerging leaders and innovators from the West's electric power sector.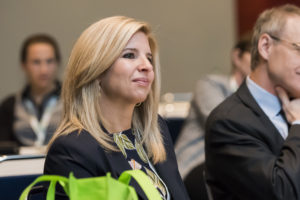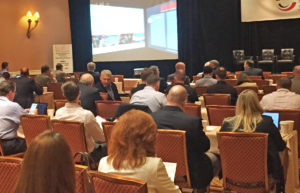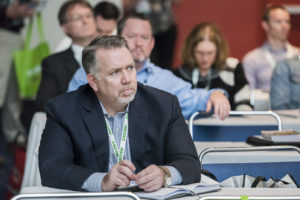 CONVENE WITH PEERS:

Investor-owned utilities, federal power agencies, cooperatives, independent power producers, and municipal power agencies
Leading Prosumers, public policy leaders, financial executives, policy makers and sector innovators, among others
Power generators from leading coal-fired power plants who are attending the co-located PRB Coal Users' Group West Coast Regional Meeting


2014 Short List of Attendees 2015 Short List of Attendees 2016 Short List of Attendees
WHAT TYPE OF COMPANIES WILL BE IN ATTENDANCE?

3Degrees
AATA International, Inc.
Abengoa
ADA-ES, Inc.
ADAtion
Advanced Energy
AECOM
Aetheris Energy LLC
Alden Energy Consulting LLC
American Public Power Association
American Wire Group
Andritz Inc
APS
Arizona Corporation Commission
Atlas Carbon
Avista Utilities
AWS
Babcock & Wilcox
Barr Engineering Co
Bigge Crane and Rigging Co.
Black & Veatch
Blaisdel, Church and Johnson
BOLDT
Bonneville Power Administration
BRIDGE Energy Group
Burbank Water & Power
Bureau of Land Management
Burns & McDonnell
California Energy Commission
California Energy Markets
California Energy Storage Alliance
California Independent System Operator Corporation
California ISO
California Public Utilities Commision
CAMS
Capital Power Operations USA Inc.
CB&I Inc.
Central Arizona Water Conservation District
Chelan County PUD
City of Boulder
Clean Line Energy
CleanAir Engineering
Colorado Energy
Colorado River Authority
Colorado State Board of Land Commissioners
Colorado State University
ColumbiaGrid
Craigie Engineering Sales & Services Ltd
Cycle Power Partners LLC
DATC
Day & Zimmerman
Day Pitney LLP
DCO Energy
DMA
Doerr Utility Strategies
Dominion
Dominion Generation
Dominion Resources Services Inc.
Duke-American Transmission Co.
E. ON
EDF Renewable Energy
Edison Electric Institute, Inc.
ELM FieldSight, LLC
ELM Locating & Utility Services
EWC Investments Ltd.
Filsinger Energy Partners
First Solar
FLS Energy
Graycor
H Dale LLC
Hectate Energy
Henkels & McCoy, Stem, Inc.
Hermiston Generating Co. LP
HYDROSTOR
IBM
Ice Energy
ICIS
Idaho State University
IEEE GlobalSpec, Regulatory Assistance Project
IHI Power Services
Independent Power Consultant
Intermountain Power Service Corp
Invenergy LLC
Irwin Power Services
John Ward Inc.
Johnson Foundation at Wingspread
Kiewit
Kisters North America Inc
kWantera, Inc.
La Plata Electric Assn
Locus Energy – A Genscape Company
Luminant
Magnum Energy Irwin Power Services
MHPSA
Microsoft
Microsourcing Phils Inc.
Mitsubishi Hitachi Power Systems
Moelis & Company
Montana Public Service Commission
Morgan Stanley
Motive Power
Mountaineer Power Consulting LLC
Municipal Energy Agency of Nebraska
Nalco
Navigant Consulting
New Mexico Public Regulation Commission
NextEra Energy Resources
NIPSCO
NiSource
Nooter/Eriksen, PIC Group, Inc.
Northwest Public Power Association
NRG Curtailment Solutions
NV Energy
Oldcastle Precast
Orion Wind Resources
Osborn Maledon, P.A.
Otero County Electric Cooperative
Pacific Northwest National Laboratory
PacifiCorp
PG&E
Physical Systems Integration LLC
Platte River Power Authority
POWER Engineers, Inc.
PPL Electric Utilities
Public Utilities Commission of Nevada
Public Utility District No. 1 of Chelan County, WA
Puget Sound Energy
Puretec
Real-Time Innovations
Redding Electric Utility
Reliability Management Group
Renewable Energy Systems
RES Americas Inc
Rhombus Energy Solutions Inc,
Riverside Inc.
Sacramento Municipal Utility District
Safway
Salt River Project District
San Diego Gas & Electric
Sarah Dennison-Leonard Attorney at Law
Sargent & Lundy LLC
Savage Services Corporation
Sempra US Gas and Power
Sheffield Hallam University
Siemens Power and Gas Division
SNC-Lavalin Power
SNEI
SNL Energy
SNL Knowledge Center
Southern California Edison
Southern Nevada Water Authority
Southwest Gas Corporation
Starwood Energy Group Global
State of Nevada
State of New Mexico
Strategic Decisions Group
Strategic Management Group on Behalf of La Paz County Board of Supervisor
Sunbelt Rentals, Inc.
TEKsystems
Tradewind Energy
TransWest Express
Trueblue Energy & Industrial
Turbo Filtration LLC
UET
UniEnergy Technologies
United States Lime and Minerals
University of Pennsylvania
URS Corporation
US Bureau of Reclamation
Utah Metal Works, Inc
Utah State Senate
Versify Solutions, Cargill
Vestas, Bracewell & Giuliani LLP
W A Goods Co Ltd
Wagner Strategies
Wartsila North America, Inc.
Wellhead Electric Company
West Monroe Partners
Western Area Power Administration
Western Grid Group
Western Resource Advocates
Xcel Energy